Contact us for information about the
Deb Canham Collector's Club
Now celebrating the 11th Year of the club.
Deb's Little Gems
Check out Deb's really miniature
Dollhouse Collection.
These tiny creatures are 1.4-1.5 inches tall
and come with their own little fabric bag.

These sell for only $20 each.
The collection includes:
Lady Hattersley's Love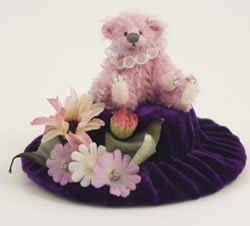 Lim Ed: 100
$100

2006 Disney Teddy Bear and Doll Convention Exclusives

CLICK HERE to view all of Deb's available pieces on our ebay store!
Hen Nest Exclusives:
CHARLOTTE'S CHICKEN


An exclusive for The Hen Nest
Limited edition of 70
$125
NOW IN STOCK

Limited Edition of 100
Exclusive to The Hen Nest
$125
---
HOT EDITIONS!

---
PATRIOTIC
---
Special Edition for the Idex and Birmingham, England Shows
Christmas Collection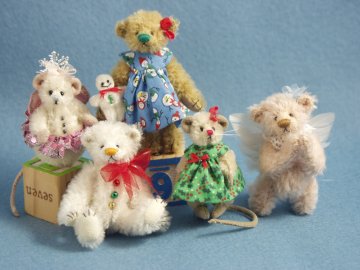 Snow Fairy - roly poly mouse
Blizzard -white snowman teddy
Joy and Drift- girl with snowman
Miss Holly- dressed mouse
Holiday Wishes -Christmas angel
2.5 -3.5 inches
$80 each
Eccentricities and Teeny Weeny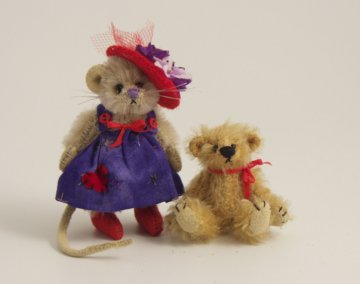 Eccentricities $80
Teeny Weeny $70
INBETWEENIES
Kisses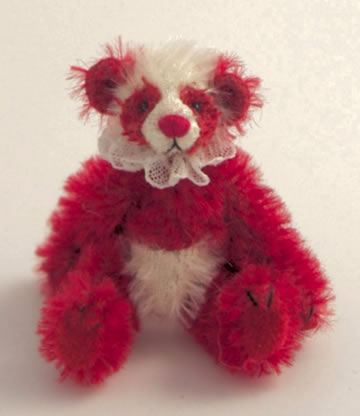 Limited edition of 300
$100
The 4th of July collection
1. Rocket Bear
2. Patriotic Mouse
3. Mr. RWB Dragon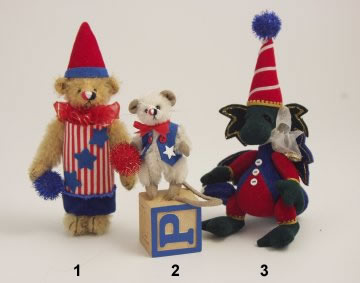 Each is limited to an edition of 300
Each is $80


The British Collection
each piece is $70
Patrick is Irish and thus very lucky
Donald is of course, Scottish
Evan is the famous Welsh dragon, the symbol of Wales
---
Saw See is from the Hold Your Heart Collection and is a LE of 500
$70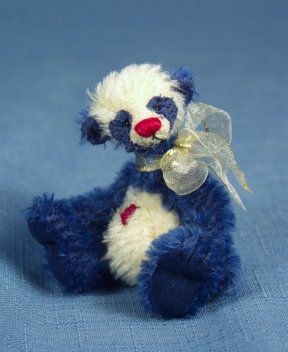 Oh so Handsome, also from the Hold Your Heart Collection
is a LE of 500
$70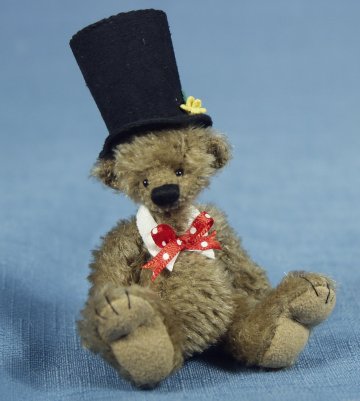 Valentine ---Limited Edition Mini Mices Collection (LE of 300)
$70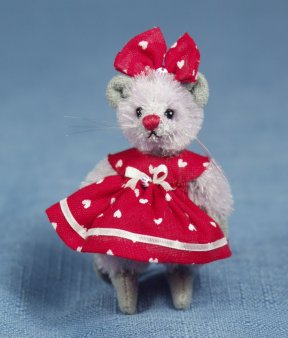 The Bad Hair Day Collection
each are $70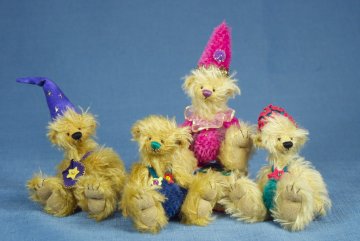 Close up shots (click to enlarge)
Best Boy and Best Girl
$110 each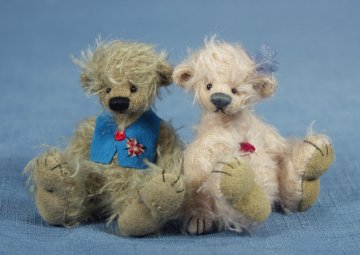 ---
SEASONAL/HOLIDAY ITEMS
Halloween Items
Panda Pumpkin, Batters Mice,
and SpellChick the Witch.
Each piece is $80.

The Pumpkin Gang Taffee: 2.25inch gold bear with pumpkin
Lollipop and pumpkin Doll: purple bear measure 3.5 inches
Wanda: little green mouse in black and white dress
Candy 4 You: the black Dragon 3.75
Trick: little mouse in Wizard hat
Jacko: little black bear 2.25 inches with pumpkin
Treat: little mouse in purple dress
Spooky: a little black cat Each are $80
Christmas Items

The Flump Dumpy Christmas Collection
Christmas Angel, Flump Santa and Flump Christmas
$70
---

10th Anniversary Piece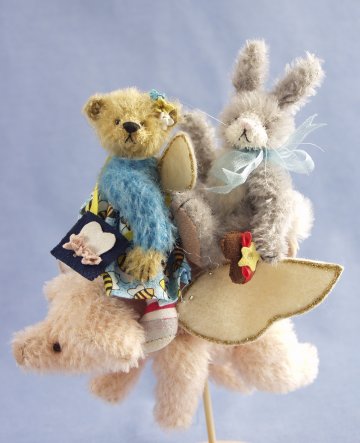 Click here: D.C.A.D. - 10th Anniversary
Reserve your special 10th Anniversary piece now

Fairies
Each fairy $80
---
Effie
---
EASTER